Yung-Fu Wu 吳永富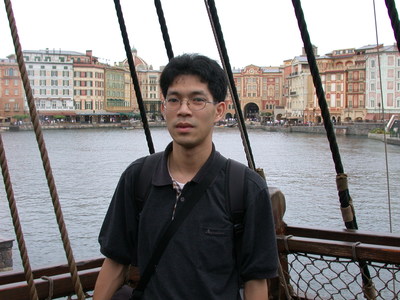 Yung-Fu Wu Professor Electrochemical Engineering Laboratory
Phone: (02) 2908-9899 ext.4629
Fax:(02) 2908-3072
Email: gausswu@mail.mcut.edu.tw
Location: Room 110, Chemical Engineering Building
More Articles: Click
Research Interest
1. Electrochemical engineering
The major research efforts focus on the electrolysis and electrodeposition processes. The former studies devotes to surface treatment or water split to generate hydrogen gas, and the latter one investigates the fabrication of photo-electrochemical materials used in semiconductor devices.
2. Transport phenomena
The second research efforts focus on the fluid dynamics or mass transport in an electrolytic cell. The convective flow and mass transport are generated by using electromagnetic field. The method of computational fluid dynamics is used in this study.
3. Electrochemical deposition
4. Semiconductor Processes
5. Surface treatment
Education
Ph.D.:National Taiwan University, Department of Chemical Engineering
M.S.: National Taiwan University, Department of Chemical Engineering
B.S.: National Taiwan University, Department of Chemical Engineering
Reviewed Articles
1. Removal of nickel from chemical plating waste solution through precipitation and production of microsized nickel hydroxide particles (2020, TH Tsai, HW Chou, YF Wu, Separation and Purification Technology 251, 117315)
2. Recovery of submicron-sized silicon-rich powder from silicon sawing waste for electrocatalyst of methanol electrooxidation (2018, TH Tsai, YF Wu,
Int. J. Electrochem. Sci 13, 6880-6896)
3. Recycling silicon wire-saw slurries: Separation of silicon and silicon carbide in a ramp settling tank under an applied electrical field (2013, TH Tsai, YP Shih, YF Wu, Journal of the Air & Waste Management Association 63 (5), 521-527)